Air Curtains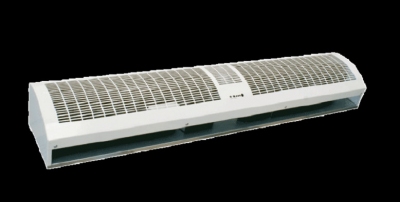 Description:
Our EMICOM air curtains have been designed to offer a continuous and efficient service with minimum noise. They are usually installed internally, in the upper part of the front entrance of shops, supermarkets and big stores. Through air pressure they create an insulated barrier both for the inside and outside environments of the shop.
Their main advantages are:
Power cost saving (thermally insulating the entrance of the shops, they maintain the air conditioning temperature inside the room, thus protecting against energy losses).
Invitation to the customers (air curtains allow to always have open the shop doors).
Protection from external elements (smog, dusts, insects).
Division and differentiation of areas inside the same room (smoking area / non-smoking area, air conditioned area / open air area).
The EMICOM air curtains can be supplied in two versions:
Unheated Version: The power consumption is limited to the only ventilator.
Heated Version: It produces a hot air barrier, ensuring the best performance during winter and minimizing heat losses.
Remote Control Option: For easier operation.
The EMICOM air curtains are manufactured in Italy in accordance with the European Union standards.
<< back